Showing posts for November 2015
---
25 November 2015
The App That Could Cure Cancer..
15 years ago, it all began with the sceptical views that mobile phones apparently cause cancer, but now; smart phones might be able to help cure cancer.
When you're asleep at night, what do you do with your smartphone? Put it on charge? Put it on flight-mode? Use it for an alarm?
Rather than wasting this valuable energy, you could be helping to cure diseases such as cancer and Alzheimer's.
The Garvan Institute of Medical Research (GIMR) have teamed up with Vodafone in Australia and developed a new app called 'Dream Lab'.
This revolutionary feature works when a phone is on charge by automatically downloading genetic sequencing profiles that are provided by the GIMR, which is processed using the phone's CPU, to be sent back to the institute and used in cancer research.
People who download the app are able to select which specific cancer they want to support, and can also select how much mobile data the app uses each month to prevent costly bills.
It is hopes that these contributions will help to an abundance of wider research, and potential statistics support this. If 100,000 install the app, researcher would be able to process data 3,000 times faster than at present.
This is not the first app of its kind though; an app called Folding@Home which was created at Stamford University also uses similar models to harness power. This power is then used to search for cures for diseases such as Alzheimer's, cancer, and epidemic diseases such as Ebola.
The tremendous attitude change towards mobile phones over the past 15 years, combined with the progression made highlights how quickly technology can be developed to contribute towards this compulsory research.
By doing something as simple as turning on an app before going to sleep, you could be helping save millions of lives in the future.
---
25 November 2015
25 Years Of Shipping Madness!
It's coming to the end of Cyclops 25th Anniversary year, but hasn't it been amazing?!
With the help of our customers, and our dedicated team, we are constantly working hard to make sure that Cyclops Electronics is your first port of call for all your electronic component needs.
Since Cyclops began, 25 years ago, we have shipped out a grand total of over 350,000 packages!
Comparing this to huge companies such as Amazon, who ship out 3.3 million boxes, and Ebay, who ship out 20,000 packages every single day, Cyclops may be small, but our condensed team of experts can help you with all of your needs and queries.
Of course, the opinion of our customers is the one that matters! If you have any problems using our website, or you have any ideas about the services that we offer, then please don't hesitate to let us know, we would love to hear from you!
---
04 November 2015
Tech For Pets!
If you're an animal lover, then you'll love this!
'Squeaker', an electronics company based in Melbourne, Australia, has designed and manufactured tech for your beloved pooch. If you worry about your pup getting loose, or having to leave them home alone, then fear not! Your new 'Buddy' is here to help.
'Buddy' is the name of this new collar. But instead of the conventional shiny nametag and spikes, 'Buddy', offers a helping hand when taking care of your dog.
Dog on the run?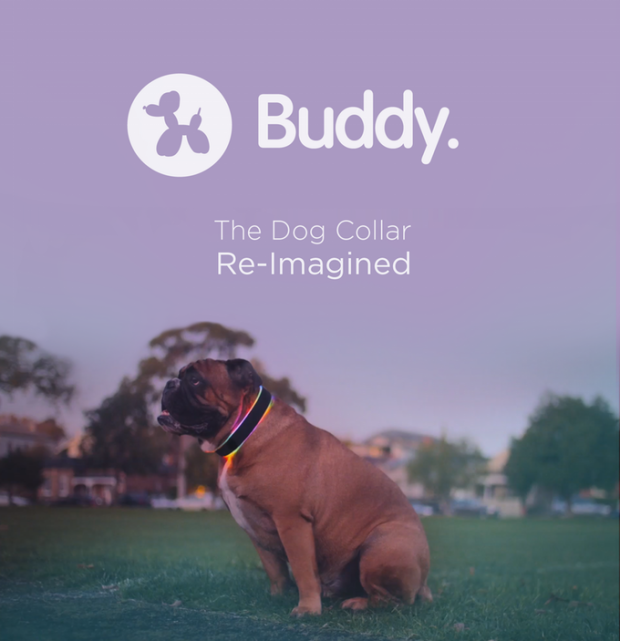 First of all, the high tech dog collar has been made with a built in GPS tracking system. When your dog is out an about, you can track their
whereabouts by downloading the 'Buddy' app, clever ey?
Another feature of the GPS tracking is the 'Virtual fence', using the app, you can 'draw' a virtual fence around an area. If your dog wants to wander further than he's supposed to, you'll receive a notification letting you know that he's out and about.
LED lights:
The next feature of this doggy-gadget is the LED lights that surround the exterior of the collar. The pretty colours aren't just for looking suave though, when night falls, the collar will automatically light up to avoid any collisions, and make your dog easy to spot!
If your dog takes the wrong turn and ends up lost, you can use the 'Buddy' app to report the pooch lost, which will light the LED lights up red and orange, so that passersby know he is missing.
Checking in:
If you're out and about for the day in a place where dogs cannot venture, or
stuck at the office for a long time, you can check on your dog at any time using the 'Buddy' app. If you have 'Nest' central heating, the app will also automatically connect with it to reduce the temperature of your house if the collar detects that your dog is too warm.
Furry FitBit:
Just like a FitBit that you or I may use to track our health, Buddy also monitors your dog's diet and exercise. This helps you make sure that your dog is getting the right amount of walks, eating the right amount of food and also tracks how much sleep your tired little puppy is getting.
The 'Buddy' app also lets you scan your pets food so that you can quickly check the nutritional value of what they're eating.
Extras:
The doggy babysitter 'Buddy' is also fully water-proof, it has a 14 day life span once fully charged and comes in three different sizes; small, medium and large.
Innovative ideas such as 'Buddy' make it easier to look after your loved one, and put your mind at rest when you can't be there for company and cuddles.
---
Component Search
Enter Electronic Component part number below.